Nextel offers the most complete telecom product portfolio, covering mobile, broadband, core network, transmission network, data communication, and value-added services at high quality, excellent service, low operating costs and high customer priority.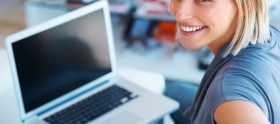 Information Technology Services (ITS) division of Nextel offers wide range of technology infrastructure management services that enable our customers reduce total cost of ownership (TCO) by implementing state of the art, well proven support infrastructure based on best technology and industry practices.
The product range contains the physical protection against accidents and terrorist attacks (brute force, bullets, and explosives, chemical, biological and nuclear hazards) up to eavesdropping protection of conference rooms and electronically installations, data centers and infrastructure.
Partners
Pio-Tech
Pio-Tech is known as an innovation hub that provides most effective and creative banking solutions, which serve di…
NEXTEL SA

نبذة عن تاريخ الشركة
نكستيل (الألفية القادمة للاتصالات) Next…